Metal Digital Access Control Keypad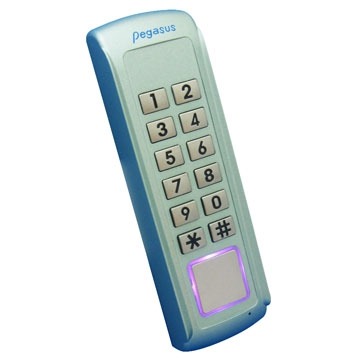 SKU: PG-206K
Product Categories: Access Control
Product Tags: access, access controller, digital, door code
Product Page: https://get-way.com/product/metal-digital-access-control-keypad/
Product Summary
PG-206K Metal Digital Keypad uses microcomputer processor which makes system steadier.
With million combinations of key code, it is safe to open the door by key code and no key needed.
This keypad supports door monitor, door release time control and other alarm functions.
Beside, It can work with burglarproof or safety systems.
PG-206K:Metal digital access control keypad,1~7 door codes
PG-206KC: Metal digital access control keypad,1~150 door codes
Product Attributes
Product Gallery